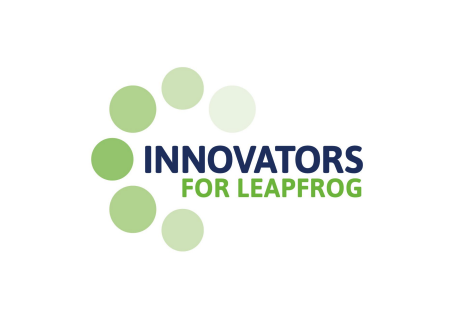 GILBERT, Arizona (May 9, 2023) – Nevoa, Inc., a leader in the field of automated whole-room disinfection, announced today that it has joined Innovators for Leapfrog. The Leapfrog Group is an independent national watchdog organization of employers and other purchasers focused on health care safety.
Based in Washington, DC, The Leapfrog Group was founded in 2000 with the goal of improving American health care by transparently reporting information people need on medical errors, accidents, and infections. Leapfrog sets standards and publishes ratings of hospitals and ASCs on quality of care and serves as the foremost voice for business leaders advancing excellence in health care.
Innovators for Leapfrog support Leapfrog's mission to make "Giant Leaps for Patient Safety." The products and companies that make up Innovators for Leapfrog are featured in a searchable database created for the Leapfrog community of over 42,000 professionals in health care quality, hospital leadership, payors, employers, and other stakeholders in the U.S. health care ecosystem.
"We are proud to be part of the Innovators for Leapfrog Group," said Martin McGonagle, CEO of Nevoa. "Leapfrog brings national attention to the need for improved disinfection in US Healthcare Facilities. Nevoa's technology-driven innovations are designed to ensure that every patient receives the benefit of advanced disinfection."
"Hospitals and Healthcare workers work tirelessly to provide the best care possible," McGonagle added. "Nevoa gives healthcare teams easy, efficient and effective technology to provide safer environments for our communities."
"We are proud to have Nevoa as part of Innovators for Leapfrog," said Leah Binder, Leapfrog president & CEO. "With over 500 people dying from preventable medical errors daily in U.S. hospitals, we need true innovators to make change."
Visit Leapfrog's website for more information and to see a list of all members of Innovators for Leapfrog.
About Nevoa
About The Leapfrog Group