Nevoa was created to tackle a major problem that few outside of the healthcare environment are aware of. 
Healthcare Acquired Infections (HAIs) are

the 5th 

leading 

cause of 

death in the United States.

One out 

of 25 

patients get an infection

they didn't 

have when 

they were admitted to a hospital.

HAIs

cause up to 

100,000 deaths and exceed $45 Billion

in direct 

medical 

cost each year.
Despite the incredible efforts taken by hospital teams, these infections continue to be a problem.
Nevoa believes the answer is technology based solutions that automate disinfection. Nevoa's mission is to transform the healthcare industry's decades-old manual disinfection and cleaning practices to highly effective, automated protocols that provide superior disinfection at a reduced overall cost.
While other "whole room" disinfection technologies exist, they all come with significant shortcomings. Some cannot sufficiently reach pathogens on every surface in a room – including difficult corners or behind and underneath furniture and equipment.
Other options use much more corrosive chemicals that also require hours before you can safely re-enter the room.The combination of the Nimbus Technology with Microburst Solution effectively tackles the issue of HAIs while addressing the short comings of other whole-room disinfection technologies.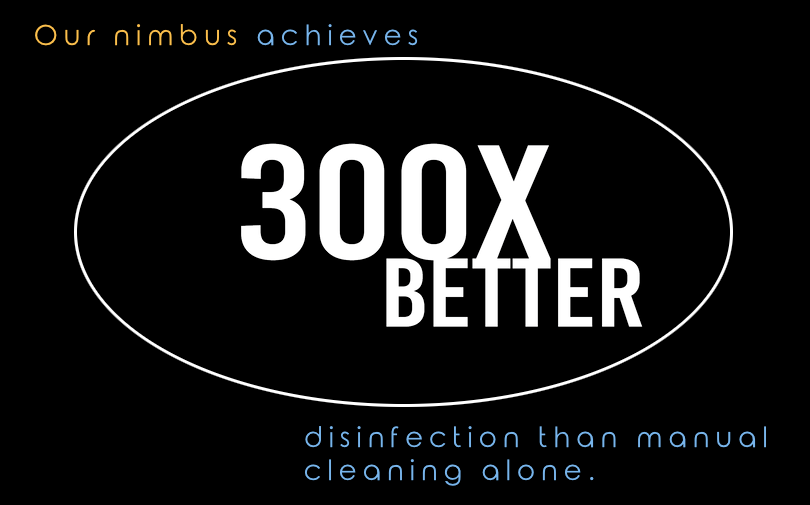 Nevoa was founded by a group of healthcare professionals and technology experts who recognized the urgent need for automated disinfection solutions in hospitals to improve patient safety and reduce the burden of costly HAIs.
Our whole-room fogging technology is the only patented, hospital-grade surface disinfecting system approved for fogging with EPA-registered hypochlorous acid (HOCl).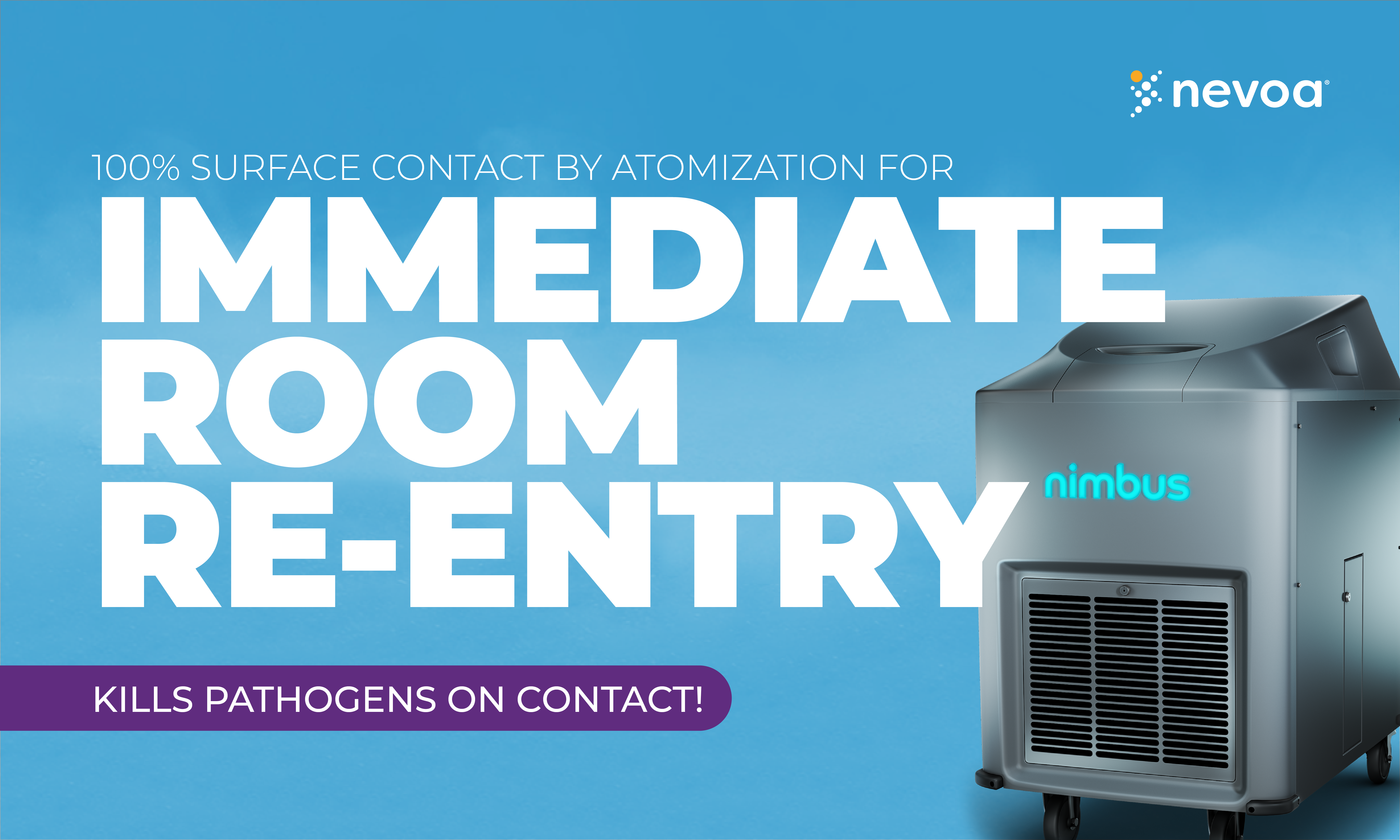 Every patient deserves advanced disinfection. This lightweight handheld fogger makes between-case disinfection easy, efficient and highly effective in just two minutes.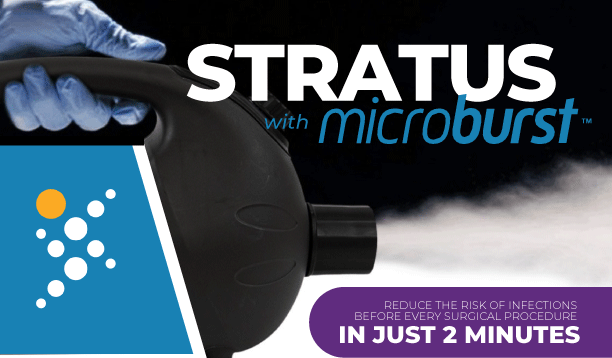 Nevoa's proprietary hypochlorous acid solution is pH neutral, non-toxic and 80x – 100x more effective than bleach.